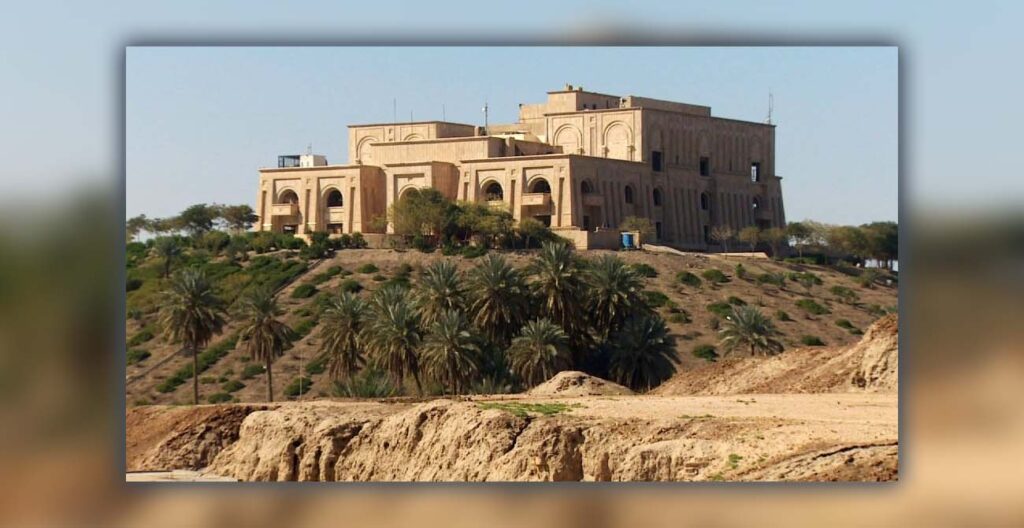 We each face the daily stress of a secular society. Because of secularism religious faith and observances are constantly weakened. So what we are trying to diligently do to build our faith, our commitment and our values, we live in a world that seeks to tear down as quickly as we can build up. None of us are immune from it.
We try to live by faith and prayer, we try to live according to the Scriptures, we strive for holiness, but then we step out of the safety of our homes or churches and into the day-to-day world, and we feel out of place. We feel bombarded by contrary messages. We feel like the war is on. And it is on, because behind it is a spiritual power at work that seeks to undermine our faith and walk.
In Daniel chapter 1, we learn that King Nebuchadnezzar of Babylon attacked Jerusalem, defeated Judah's King Jehoiakim. Daniel was among a group of Israelites who were deported to Babylon to be reeducated in the ways and beliefs of the Babylonians and eventually serve in the king's palace. It says that, 
The king arranged for them to get a daily allowance of the king's rich food and wine. They were to be trained for three years. After that, they were to serve the king.  Among these young men were some Judeans: Daniel, Hananiah, Mishael, and Azariah.  The chief-of-staff gave them Babylonian names: To Daniel he gave the name Belteshazzar. To Hananiah he gave the name Shadrach. To Mishael he gave the name Meshach. And to Azariah he gave the name Abednego. 

But Daniel resolved not to defile himself by eating the king's rich food and drinking the king's wine, so he asked the chief-of-staff for permission not to harm himself in this way.

God made the chief-of-staff kind and compassionate toward Daniel.  The chief-of-staff told Daniel, "I'm afraid of my master, the king. The king determined what you should eat and drink. If he sees that you look worse than the other young men your age, he would have my head cut off."

The chief-of-staff put a supervisor in charge of Daniel, Hananiah, Mishael, and Azariah. Daniel said to the supervisor, "Please test us for ten days. Give us only vegetables to eat and water to drink. Then compare us to the young men who are eating the king's rich food. Decide how to treat us on the basis of how we look."

The supervisor listened to them about this matter and tested them for ten days. After ten days they looked healthier and stronger than the young men who had been eating the king's rich food. So the supervisor took away the king's rich food and wine and gave them vegetables.

God gave these four men knowledge, wisdom, and the ability to understand all kinds of literature. Daniel could also understand all kinds of visions and dreams.

At the end of the three-year training period, the chief-of-staff brought all the young men to Nebuchadnezzar. The king talked to them and found no one like Daniel, Hananiah, Mishael, and Azariah among all of them. So these four men served the king. Whenever the king asked them about things that required wisdom and insight, he found that they knew ten times more than all the magicians and psychics in his whole kingdom. Daniel served the royal palace until the first year of King Cyrus of Persia.
Imagine being taken to a foreign land where for three years you would never read the Bible, listen to God's word preached, have fellowship with fellow Christians, or listen to anything related to Jesus or God. Instead, it would be drilled in your head that everything you were taught about God was wrong; everything you believe about Jesus is wrong. You would be indoctrinated in a foreign religion and philosophy day in and day out for three years. Do you think you would remain faithful to God?
Daniel did. He was taken captive to Babylon and placed in the king's court for  training along with other young men to be conformed to the ways of Babylon. But verse 8 says that "Daniel resolved not to defile himself." 
He tested God and found him to be faithful.
He tested his faith and found it to be reliable.
He trusted God with the outcomes of his life. And for 66 years Daniel served.
Kings came and went, but Daniel was faithful. He never submitted himself to the authority of foreign, false gods. He resolved not to defile himself. He remained faithful to God.
We, too, must set our hearts and minds with firm resolution to never fall away from following Jesus and the course he charts for our lives, no matter how difficult the journey. 
You and I will find ourselves tested in many ways throughout life. Philosophies will come and go. Heroes and role models will fail us. We must resolve not to defile ourselves with the allurements of the world and remain true to God.
This post was adapted from a sermon by David Cooper, preached around '91-'92. Though it's 30 years old, I think it is more relevant than ever, as our society feels more like the land of the Babylonians than one moored by Judeo-Christian values. As things progress, we may not need to be deported to a foreign land to be reeducated. It's happening right now, under our noses. It is well worth the time investment to listen to the full sermon.